YOU AIN'T SOLD NOTHIN' YET!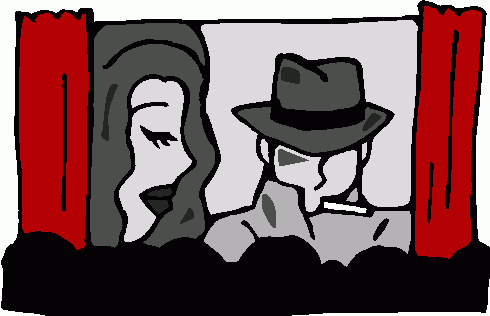 Entrepreneur & Sales Career
Food for Thought:
If you've never "pitched" a plan for a movie to movie investors, agents, directors, producers and big-name talent, you haven't a clue about a sale being "hard."
Think about it. Everything you sell is a defined product or service loaded with bells and whistles (or sometimes, empathy, sometimes good cheer, sometimes fear or apprehension), but always it is defined by size, shape, contents, features, performance, longevity, even expectation.
But until a movie is made, completely finished and ready for release, it is in constant flux… changing itself–it's characteristics–right up until the very split second it has been filmed and is finally edited.
An actor's unique facial expression or voice inflection has sometimes changed an entire scene on the spot. Sometimes 100's of little changes are made during production of the end product even after being long-ago-sold-to-investors!

Try to imagine integrating this flexibility dynamic into a any object or service you represent.
The only exceptions that come to mind are those rare occasions when, for example, a surgeon being part way into an operation discovers some previously undetected issue that needs to be addressed along the way to completing the planned surgery…. or perhaps a builder following an architectural blueprint discovers the makings of a troublesome sinkhole where all or part of the structure is planned.
Consider for just a minute how many times a situation like those noted actually cross your path as a business owner or sales rep. Probably few if any, and hopefully never.
But a movie? A movie must first be sold to prospective participants and prospective investors… sometimes in that order, sometimes in reverse order, and sometimes even at the same time!
So every time you're tempted to think you're the original whizkid of the sales world (or, conversely, the all-time sales disaster), take a second look in the mirror!

Consider what it would be like if your product or service was changing literally every minute of every day in an effort to be constantly improved, energized, provocative, enticing… right up until the last second of purchase… and even then, often beyond purchase to the moment of consumption.
Thought about all that?
Okay, so now return to what you're selling with newfound appreciation that the only sales problem you may truly have is learning how to put yourself in your prospect's shoes. . . 
Customers–after all is said and done– are truly only looking for someone they feel they can trust and someone who exhibits the capabilities that warrant that trust. The more specialized and complex a product or service, the more important are these criteria.
Sales Workshops That Sell
Call Hal:     1.931.854.0474
Click Here to Comment On This Post
Please Feel Free to Leave a Comment Below